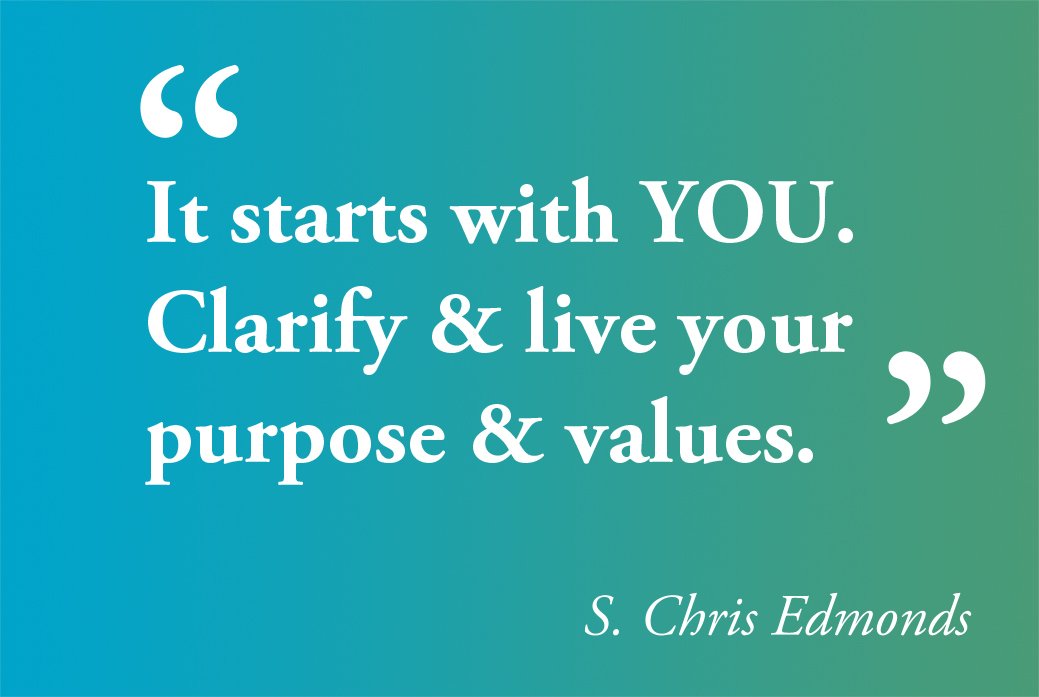 One of the most important characteristics of leaders, and top people in every area of life, is that they know
who
they are, what they believe in and what they stand for. Average people are usually confused about their goals, values and ideals, and as a result, they go back and forth and accomplish very little in their lives.
Life is lived from the inside out. The very core of your personality is your

values

. Your values are what make you the person you are. Everything you do on the outside is dictated and determined by your values on the inside, whether clear or unclear. The greater

clarity you have regarding your values on the inside, the more precise and effective will be your actions on the outside.
Once you accept complete responsibility for your life, and for everything that happens to you, and then create an ideal picture of your perfect future and clarify your values, you are now ready to

begin setting clear, specific goals in every area of your life. You are now on the launching ramp and ready to take off toward the stars.
You should note that, your goals must go inline with your values, and vice versa. This is why clarifying your values is often the starting point to high achievement and peak performance. Values clarification requires that you think through

what is really important to you in life. You then organize your entire life around these values.
Now, the biggest hurdle is how can you clarify your values? you can do so if you can provide yourself with answers of the below questions.
How to Clarify Your Values?
Make a list of your 3-5 most important values in life today. What do you really believe in, and stand for?

What qualities and values are you best known for today among the people who know you?

What do you consider to be the most important values guiding your relationships with others in your life?

What are your values regarding money and financial success? Are you practicing these values daily?

Describe your picture of an ideal person, the person you would most want to be, if you had no limitations?

Write your own obituary, to be read to your friends and family at your funeral, exactly as you would like to be remembered.

What one change could you make in your behavior today that would help you to live in greater harmony with your values?